Models for studying why nerves fail to regenerate, leading to painful neuroma.
Neuroma results from hypercellular and proliferative outgrowth following a nerve injury, such as crush, stretch, or transection. In many cases, the blood-nerve barrier is disrupted leading to allodynia or an increased response of nerves and pain sensitization, causing a pain response from stimuli that doesn't normally provoke pain.
Animal Models of Neuroma
Assessments
Inflammatory biomarkers provide information related to mechanisms contributing to inflammatory pain and how well compounds modulate the inflammatory and/or pain response.
Scientific Data
Histology from the Spared Nerve Injury model (SNI). Composite photo of a nerve (arrows on left) becoming a neuroma (boxed and shown below) which grows into the surrounding soft tissue.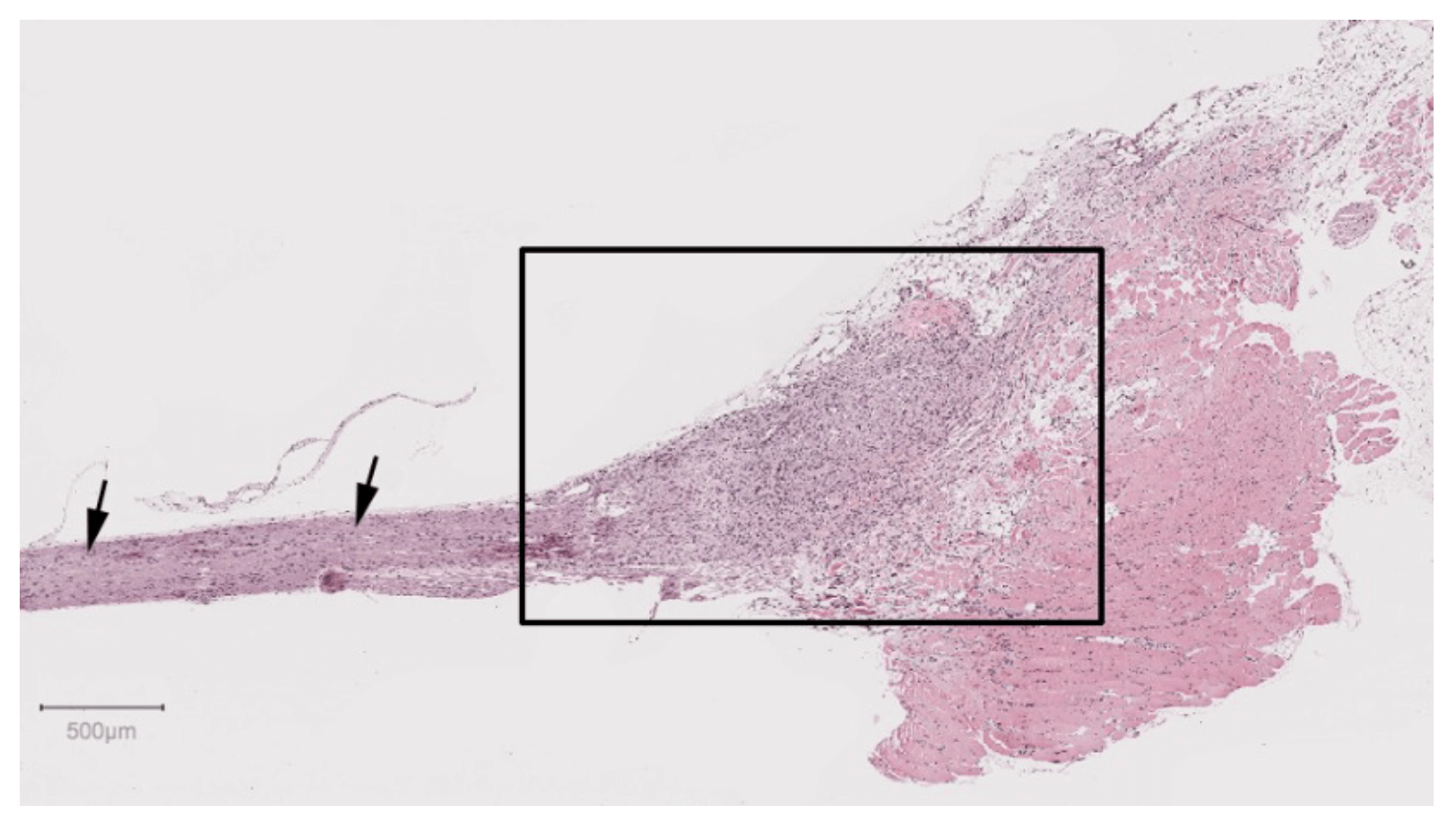 Review the complete dataset.