Enhance your understanding of neurological disorders
Measuring electrophysiology action potentials has allowed our scientists to expand our Electrophysiology (EP) services and available animal models. As one of the few laboratories in the world with these EP measurement capabilities, we can measure nerve regeneration, degeneration and protection in response to various treatments in non-clinical animal models.
Electrophysiology enhances our understanding of neurological and pain indications and can be applied to EAE and MS models, peripheral nerve injury, spinal cord injury, and neuropathic pain. Application of these capabilities provide valuable insight into multiple areas of compound efficacy. Interested in learning more?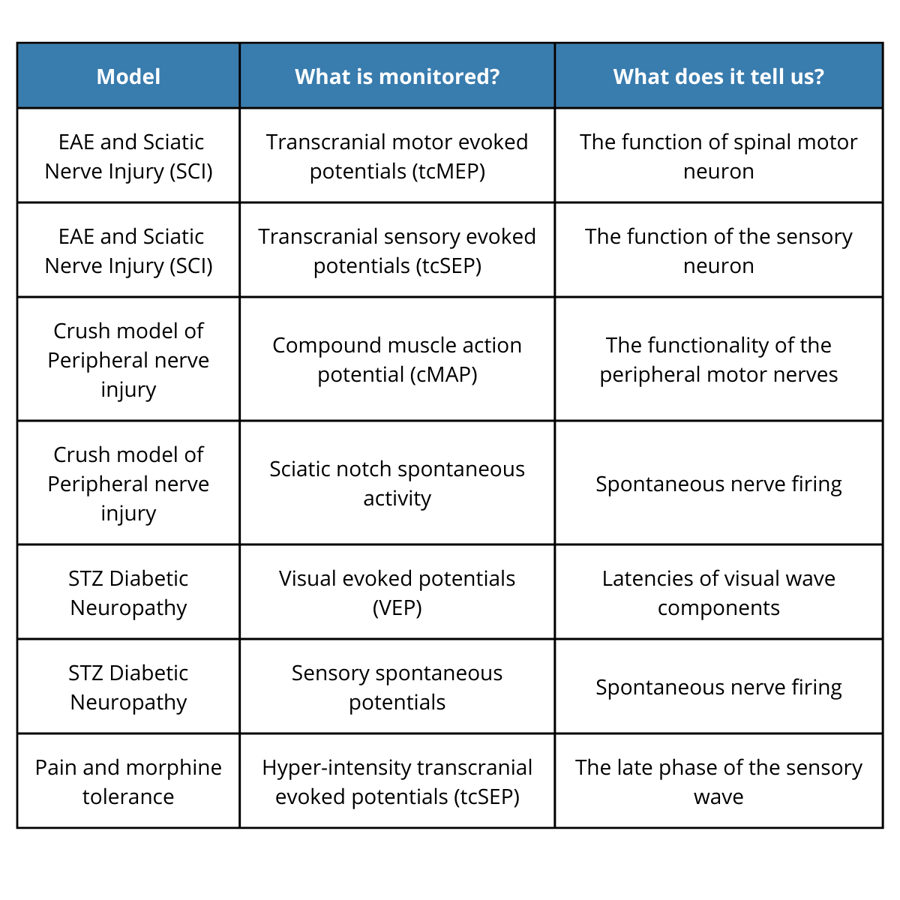 Example Electrophysiology Applications
Electrophysiology can be added to various studies. Below are some examples of electrophysiology applications. To determine if electrophysiology adds to the understanding of your potential therapeutic, talk to one of our scientists.
MOG-EAE Model
Example of measuring Motor Action Potential in the MOG-EAE model.
tcMEP recording of myelin oligodendrocyte glycoprotein (MOG) induced EAE in mice. This model triggers a T-cell response against self-myelin, imitating the autoimmune component of multiple sclerosis (MS) and triggering demyelination. The degree of disability is assessed throughout the course of the study by clinical observations. Therapeutic agents may delay or diminish the severity of immune response, also quantified by changes in clinical scores.

Measurement: Motor action potential (featuring a specialized Renovo Neural paradigm)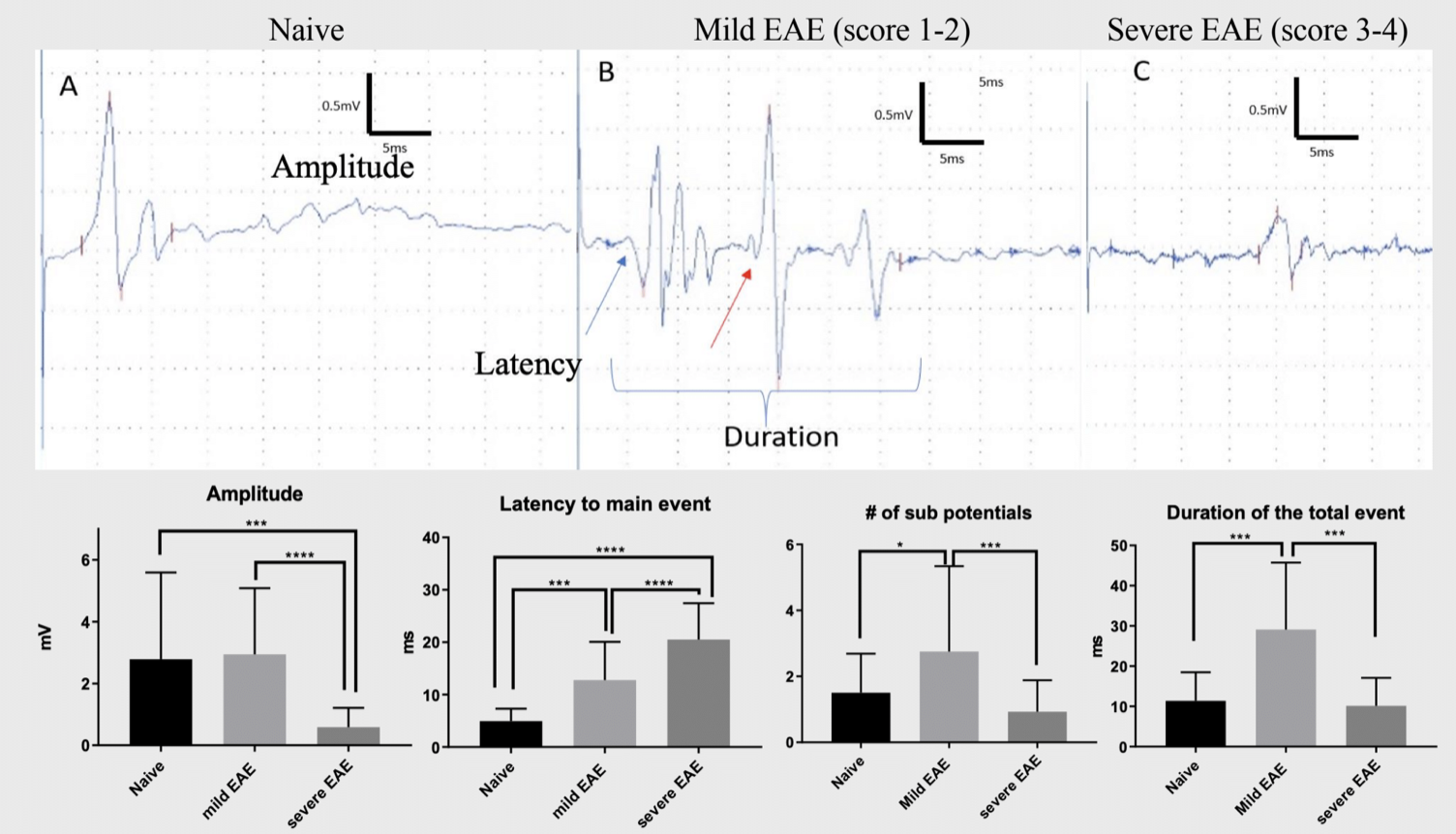 Peripheral Nerve Injury
Example of Muscle Action Potential Assessment.
The graph shows measurements of compound muscle action potentials (cMAPS) from the gastrocnemius muscle for a peripheral nerve injury model in rats.

Measurement: Muscle action potential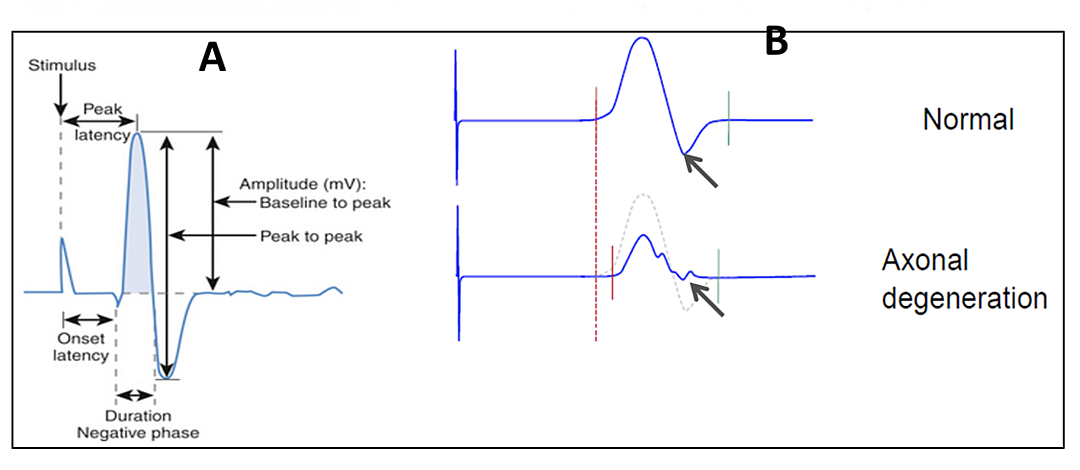 Ready to discuss your project?
If you are ready to discuss how electrophysiology can add to your understanding of your therapeutic potential, our scientists are eager to explore the possibilities with you. Like many other pharmaceutical and medical device developers, you can rely on predictive preclinical data.