Preclinical efficacy models of Chemotherapy-induced Pain
Neurotoxicity and peripheral neuropathy are standard side effects of agents used for chemotherapy. Paclitaxel (taxol) is an antineoplastic agent used to treat a variety of cancers and vincristine is commonly used to treat leukemias and lymphomas. A side effect is peripheral neuropathy and is a limiting factor for dose levels required for anti-tumor effects.
Models offered by MD Biosciences
Assessments
MD Biosciences incorporates a range of in vivo measures and endpoint assessments that provide a robust data package enabling researchers to make critical decisions for their pipeline candidates.

Behavior
Pain behavior tests include dynamic weightbearing and Hargreaves to assess the distribution on each paw and sensitivity to heat.
Scientific Data
MD Biosciences utilizes common pain tests to assess the level of neuropathic pain as a result of chemotherapy treatment. Data shows Von Frey force (g) in the taxol-induced chemotherapy neuropathy.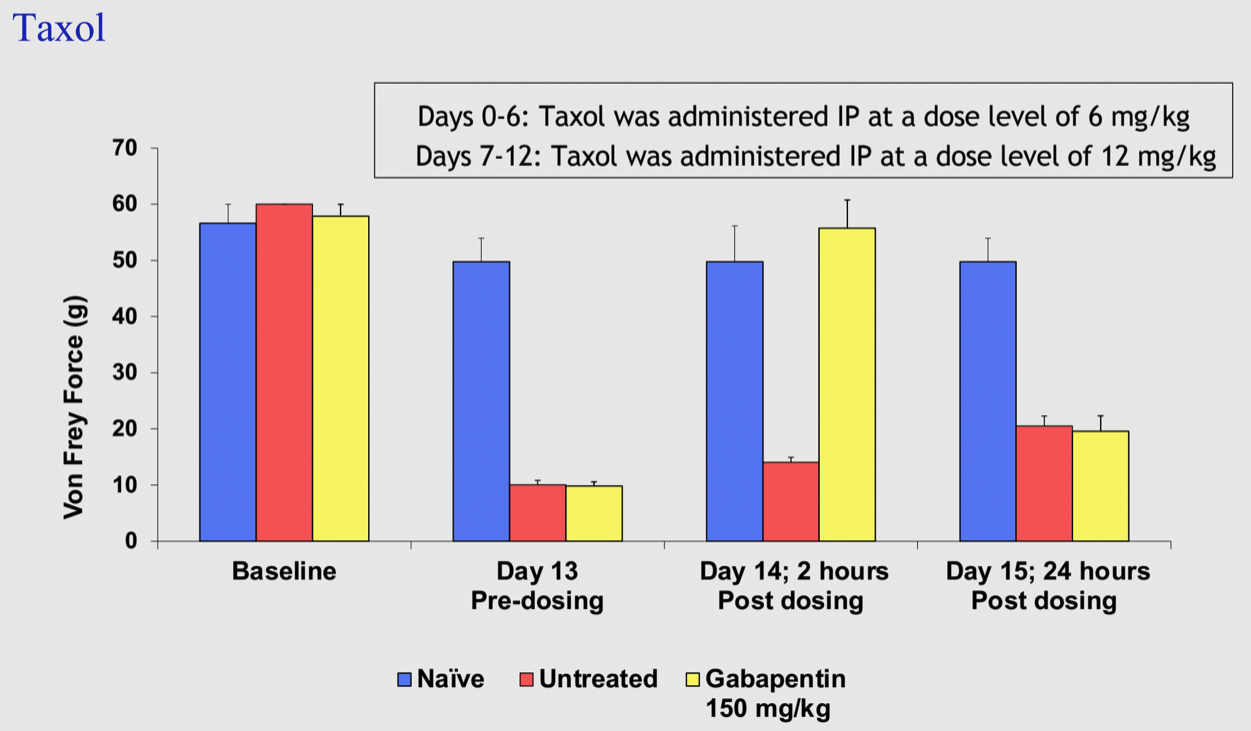 Review the complete dataset.