Preclinical efficacy models of Chemotherapy-induced Pain
Neurotoxicity and peripheral neuropathy are standard side effects of agents used for chemotherapy. Paclitaxel (taxol) is an antineoplastic agent used to treat a variety of cancers and vincristine is commonly used to treat leukemias and lymphomas. A side effect is peripheral neuropathy and is a limiting factor for dose levels required for anti-tumor effects.
Models offered by MD Biosciences
Pain response
MD Biosciences utilizes common pain tests to assess the level of neuropathic pain as a result of chemotherapy treatment. Data shows Von Frey force (g) in the taxol-induced chemotherapy neuropathy.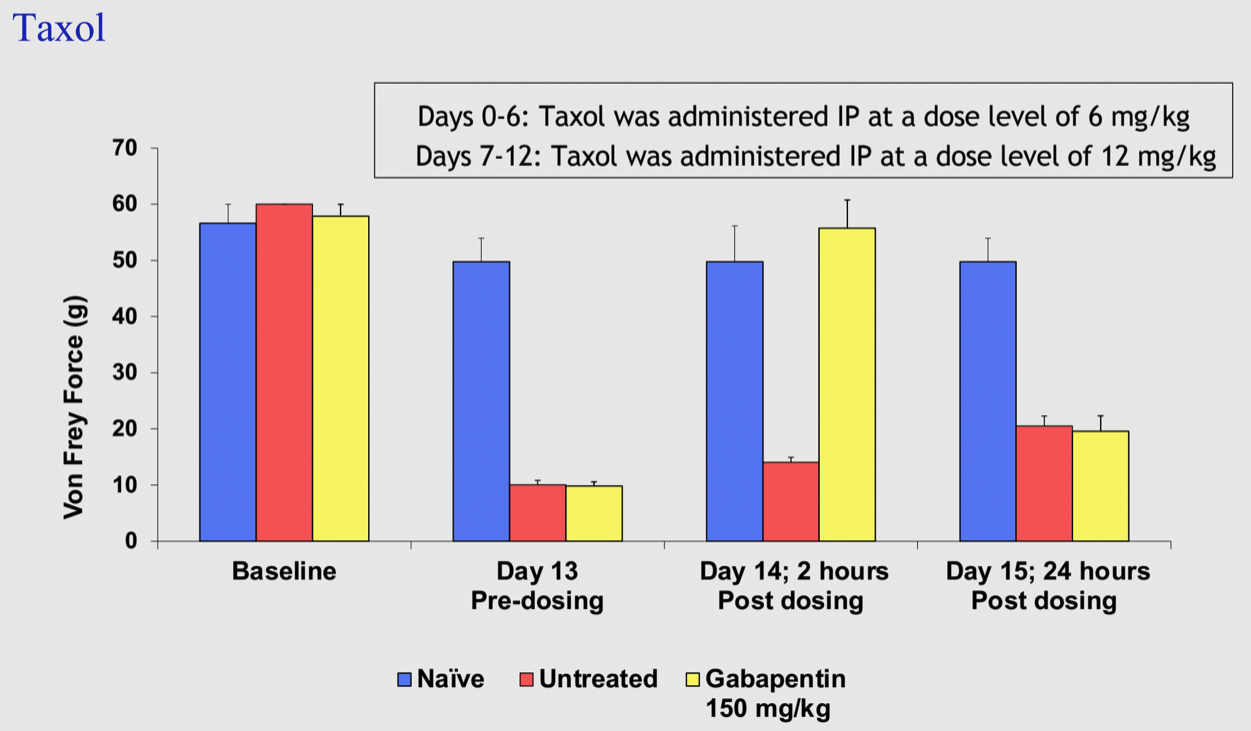 IENF Analysis
Intraepidermal nerve fiber analysis is a gold standard clinical tool in diagnosing neuropathies. MD Biosciences incorporates this clinically-relevant staining into our models of CIPN. Data shows IENF analysis in the cisplatin model of CIPN.