Unlocking value early in drug development and increasing the translational power of preclinical studies.
The use of biomarkers has the potential to increase value early in drug development by extracting more data and information from each study. This can increase efficiency, reduce costs, guide decisions, boost the translational power of preclinical studies, and effectively enable more drug candidates to move forward.
MD Biosciences utilizes a variety of biomarker assays for analysis of Neuroinflammatory markers, neurodegeneration markers, functional changes in neurons as well as other markers that enable a better understanding of pathological changes.
Biomarker analysis
MD Biosciences is experienced in biomarker analysis for Neuroinflammatory, neurodegeneration, and pain markers that contribute to CNS diseases. Examples of some of the methods we regularly incorporate into studies are listed below.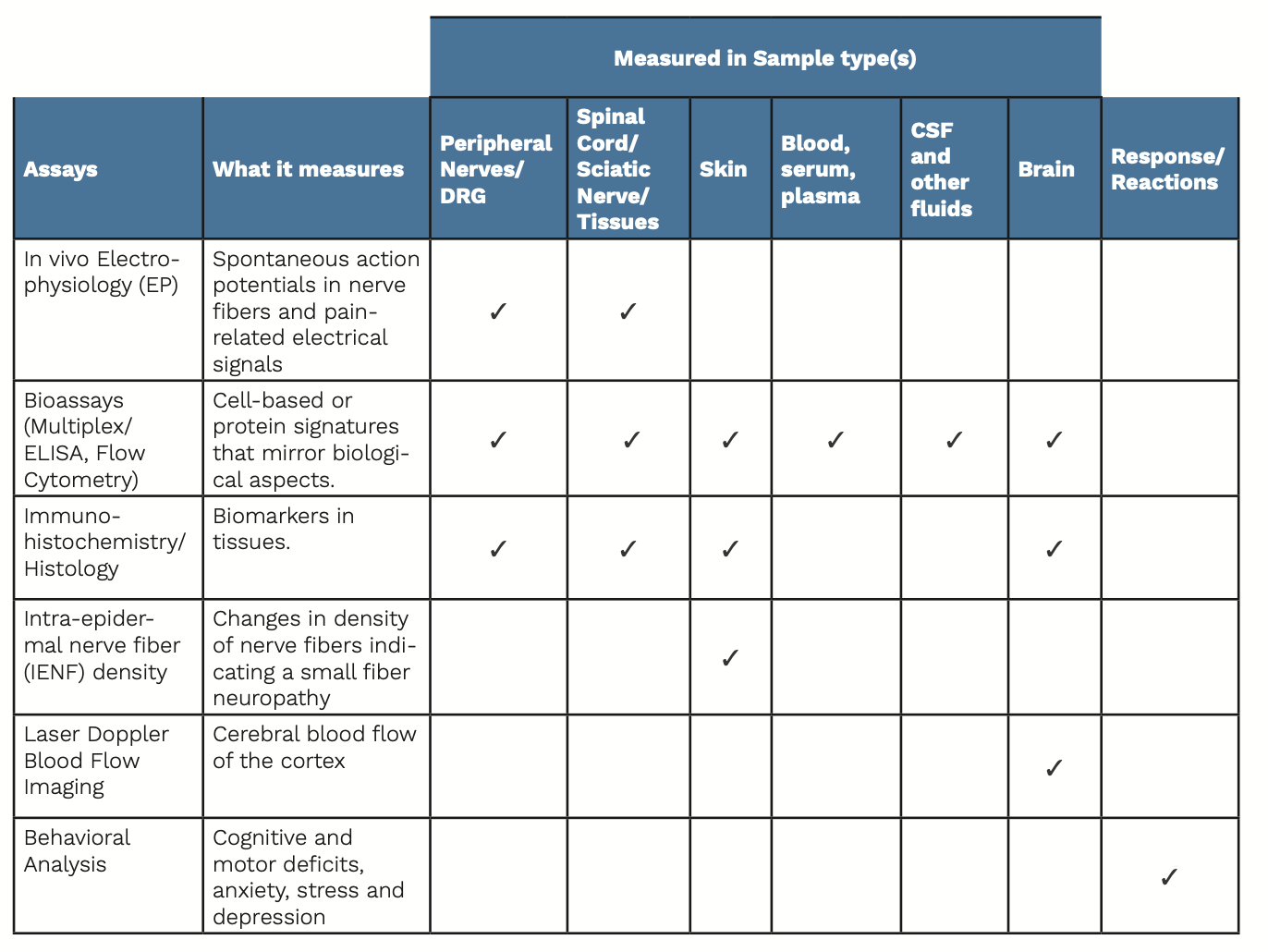 Example Flow Cytometry Analysis
CD4, Th1, Th17, Treg were anlayzed in spleen and spinal cord samples from a mouse MOG-EAE study.
Ready to discuss your project?
If you are ready to discuss how electrophysiology can add to your understanding of your therapeutic potential, our scientists are eager to explore the possibilities with you. Like many other pharmaceutical and medical device developers, you can rely on predictive preclinical data.