Bringing insight into preclinical efficacy studies.
We provide advanced capabilities for in-depth assessments of tissue parameters, and support each stage of the histology workflow from sample preparation, staining and pathologist assessment. We ensure the highest quality of data production to progress your programs forward.
Our GLP histology laboratories can accommodate a variety of analyses and are equipped for all tissue types. Our expert scientists and technicians have developed and validated methodologies to facilitate a broad spectrum of studies.
With established histological assays, IHC protocols, and unique scoring methods, we are always willing to discuss new assessments to meet your needs. All studies are run within our Total Quality Management System and multi-step QC processes.
Histology Services
Sample harvest and fixation/freezing (In-house in vivo models only)

Human tissue processing and analysis

Tissue grossing

Tissue processing (standard and custom)

Embedding

Microtomy and slide preparation

Routine & special stains (H&E, Masson's trichrome, Congo Red, PAS, picrosirius red, etc.)

Immunohistochemistry

Whole Slide Digital Imaging

Pathologist review and reporting
Intraepidermal Nerve Fiber Analysis (IENF)
Intraepidermal nerve fiber (IENF) analysis in skin biopsy samples has become a standard clinical tool in diagnosing neuropathies in patients. MD Biosciences offers this analysis in preclinical studies to understand the neuroprotective or neurodegenerative effects of their therapies.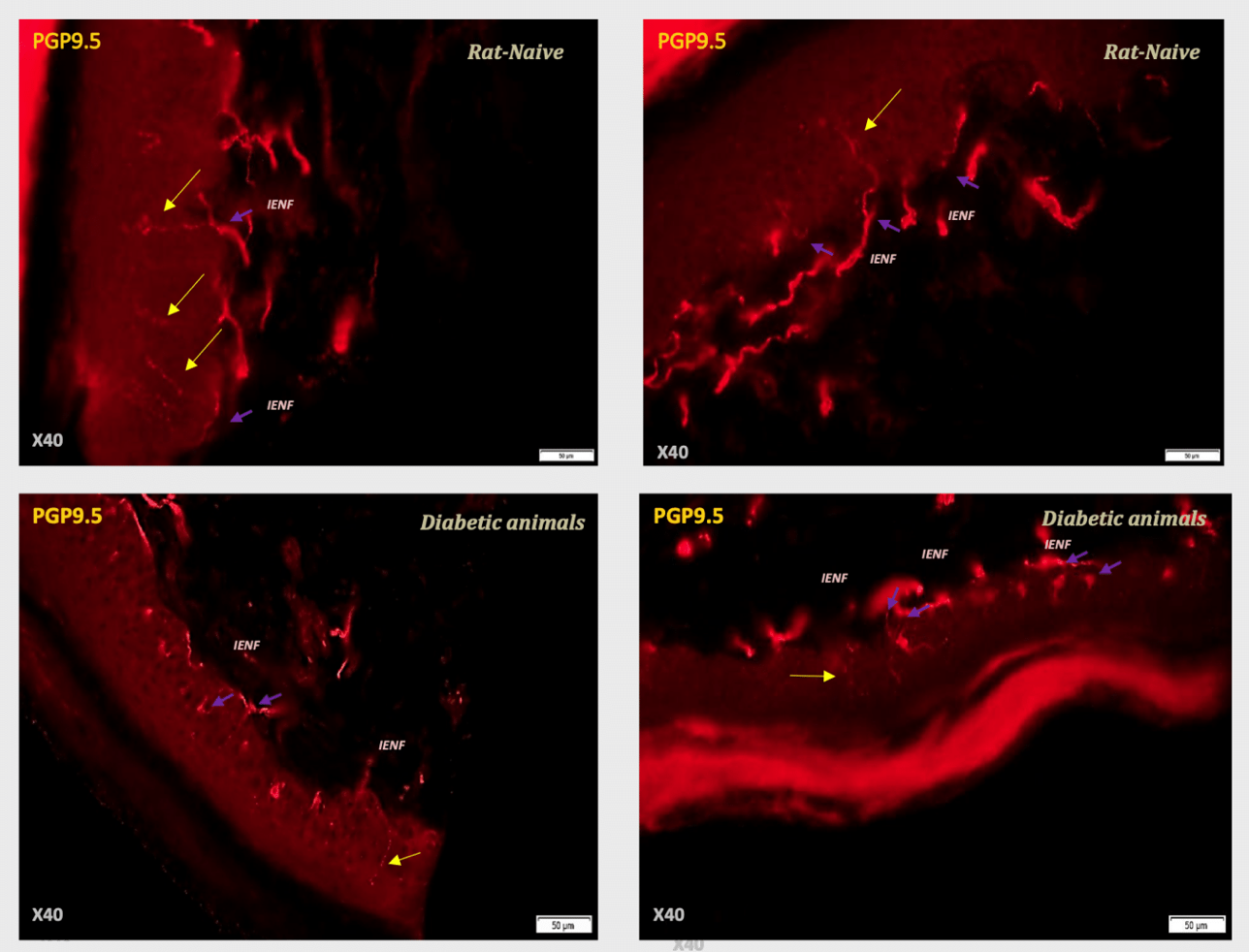 Histology Analysis
An overview of histology and IHC analysis in a model of MOG-induced EAE.