Download whitepaper
Inflammatory Biomarkers in Pain and Neurological diseases
Exploring inflammatory biomarkers for valuable information on neurological disease progression and drug efficacy.
In this whitepaper:
Inflammatory biomarkers involved in pain and neurological diseases
Types of biomarker assays and what they measure
Preclinical applications of biomarkers in CNS models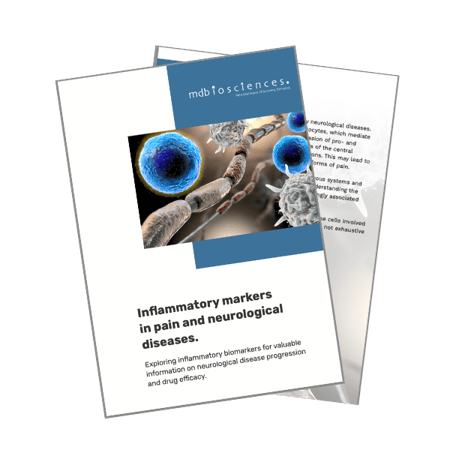 Inflammation is a key pathological driver in many neurological diseases. The interplay between the central and peripheral nervous systems and the immune response highlights the importance of understanding the cellular and inflammatory attributes that are strongly associated with neurological diseases and pain.
Complete this form for instant access to the whitepaper.