The Pig as a translational model for wound healing
MD Biosciences offers various models of wound healing in both rodents and pigs. Skin wound healing is a complex biological process activated by signaling pathways of epithelial and non-epithelial cells, which release a myriad of cytokines and growth factors. While rodent models provide data for earlier research stages, pig models are ideally suited for wound healing efficacy studies. Perhaps one of the most compelling arguments for use of pigs in wound healing studies is the similarity in the physiological processes through which pig and human heal. Pig and human close partial-thickness wounds primarily through re-epithelialization, rather than wound contraction as is the case with small animals such as rodents. Impaired wound healing can also be evaluated by using a diabetic animal.
Wound Healing Models offered
Wound Healing
Figure 2. Wound area reduction (% relative to incision day (Day 0). Animals were examined on study days 1, 3, 7, 10 and 14. The closure of the incision was monitored, and wound area was compared to baseline at each time point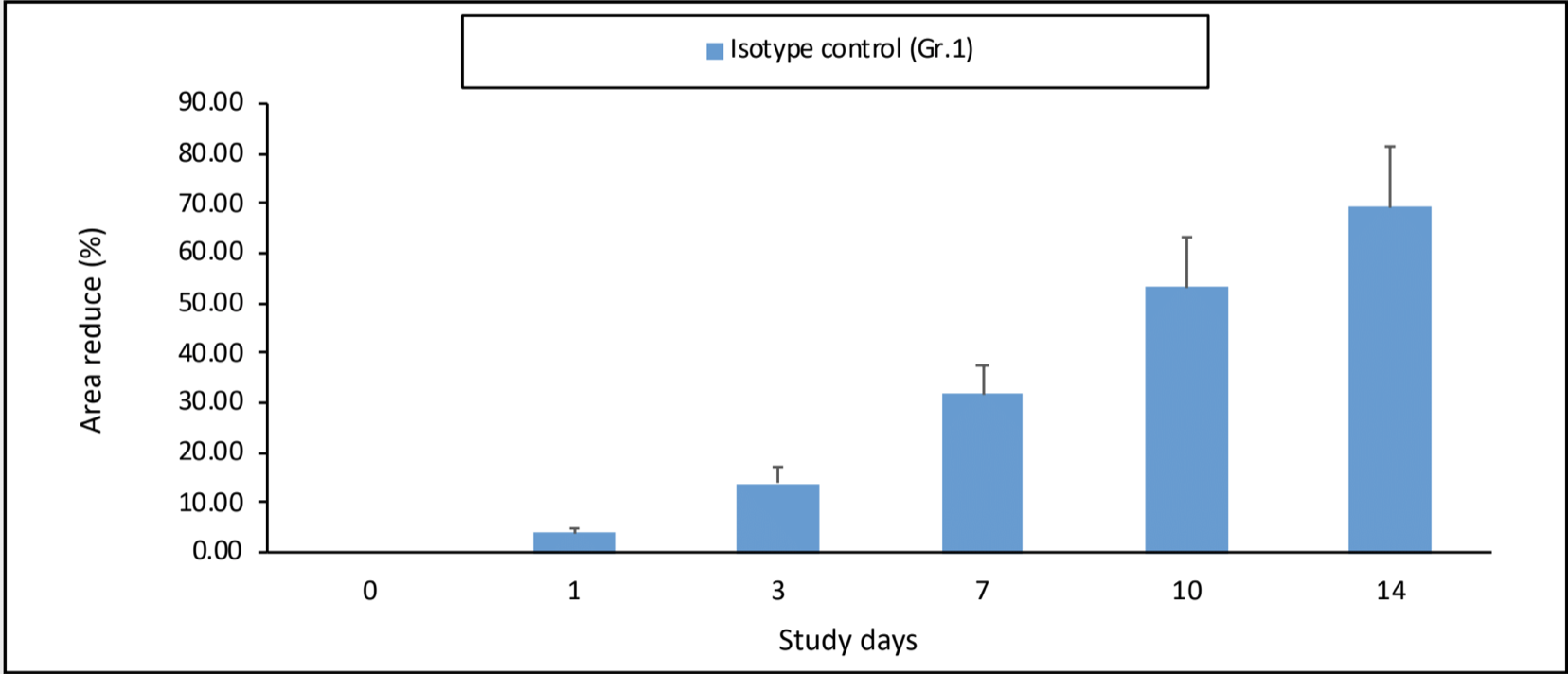 Histology Analysis
H&E staining of the wound healing process.