Understanding the pathophysiology of diabetic neuropathy
Neuropathic pain affects nearly 50% of people with diabetes, and our understanding of the pathophysiology remains incomplete contributing to a lack of therapeutics to treat the condition. MD Biosciences aims to provide efficacy studies with greater insight into the clinical condition by going beyond the standard assessments. Adding clinically relevant measures such as electrophysiology and IENF staining bring insight into the pathophysiology of these peripheral neuropathies.
Diabetic Neuropathy Models
IENF Staining
IENF staining in plantar skin of rats from the STZ-induced diabetic neuropathy model.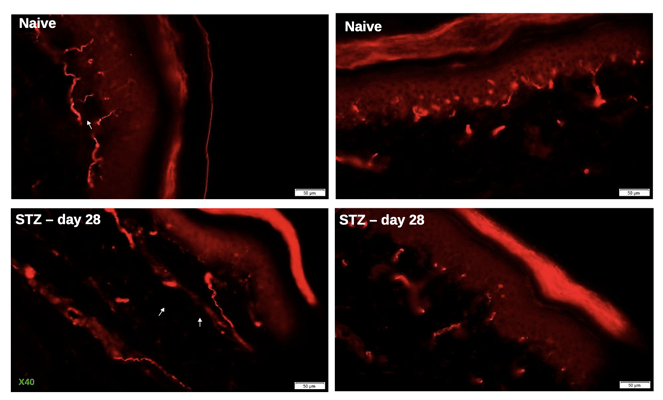 Electrophysiology Data
nSEP-induced withdrawal reflect in the HFD-induced peripheral neuropathy model.