On-demand Webinar
A translational model for evaluating pain. Why pigs?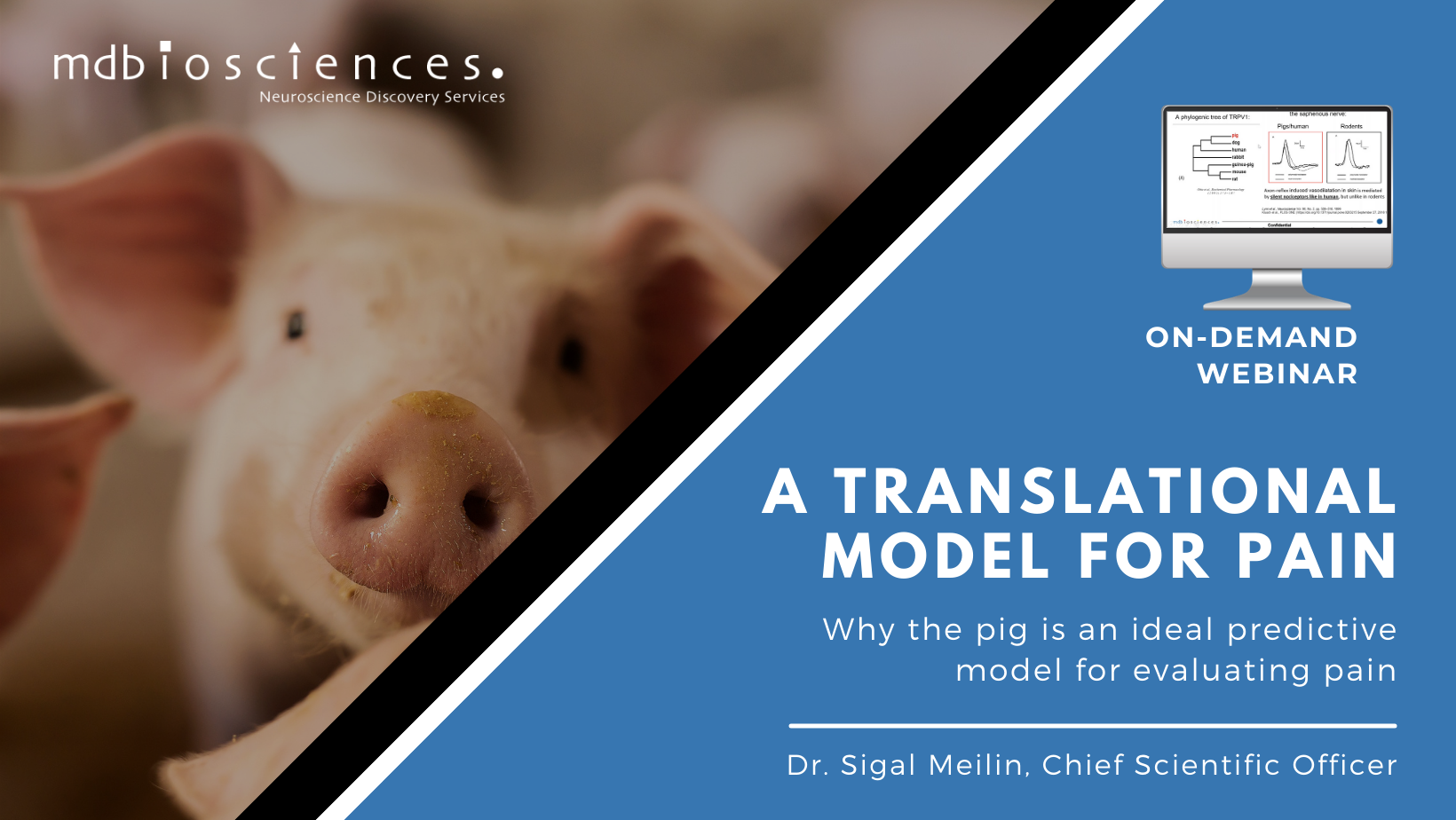 Predictive and translational models
One of the challenges in the life sciences industry is improving the approval rate of neurology and pain treatments. While our understanding of neurology is growing, there are still several limitations. Compared to other therapeutic areas, there are fewer predictive models, fewer known biomarkers that help quantify disease, and a narrow scope of human data. Consequently, the development of neurological and pain treatments heavily depends on qualitative and subjective measures, which is an inadequate predictor of disease and treatment.
What you'll learn:
The advantages of the pig as a preclinical model of pain.
The similarities between human and pig in skin structure and innervation.
PK/PD relationship - moving from efficacy to understanding mode of action
Translating the animal data back to human - how do we correlate the data and bridge the gap between preclinical to clinical
This 45 minute webinar will provide an overview on the advantages of pain studies in pigs.
Register for instant access to the webinar.