A novel preclinical animal model of complex regional pain syndrome-type I (CRPS-1)
Complex regional pain syndrome (CRPS) is a chronic pain condition often involving
hyperalgesia and allodynia of the extremities. CRPS is divided into CRPS-I and CRPS-II.
Type I occurs when there is no confirmed nerve injury. Type II is when there is known
associated nerve injury. Neuropathic inflammation, specifically activation of peripheral
nociceptors of C-fibers, has been shown to play a critical role in developing CRPS.

One of the models for CRPS is Chronic Post-Ischemia Pain Model (Hu et al., JOVE 155 (e60562): 1-6; 2020.
Study Design
Neuropathic pain-like syndrome is induced in rats by prolonged hindpaw ischemia and reperfusion.
Rats

Hindlimb ischemia using an o-ring

95-98% reduction in blood flow during ischemia period

Model length: up to 14 days

Positive controls: Morphine

Readouts: tactile allodynia (Von Frey), paw thickness
Von Frey
Effects of morphine on Von Frey in the CPIP model.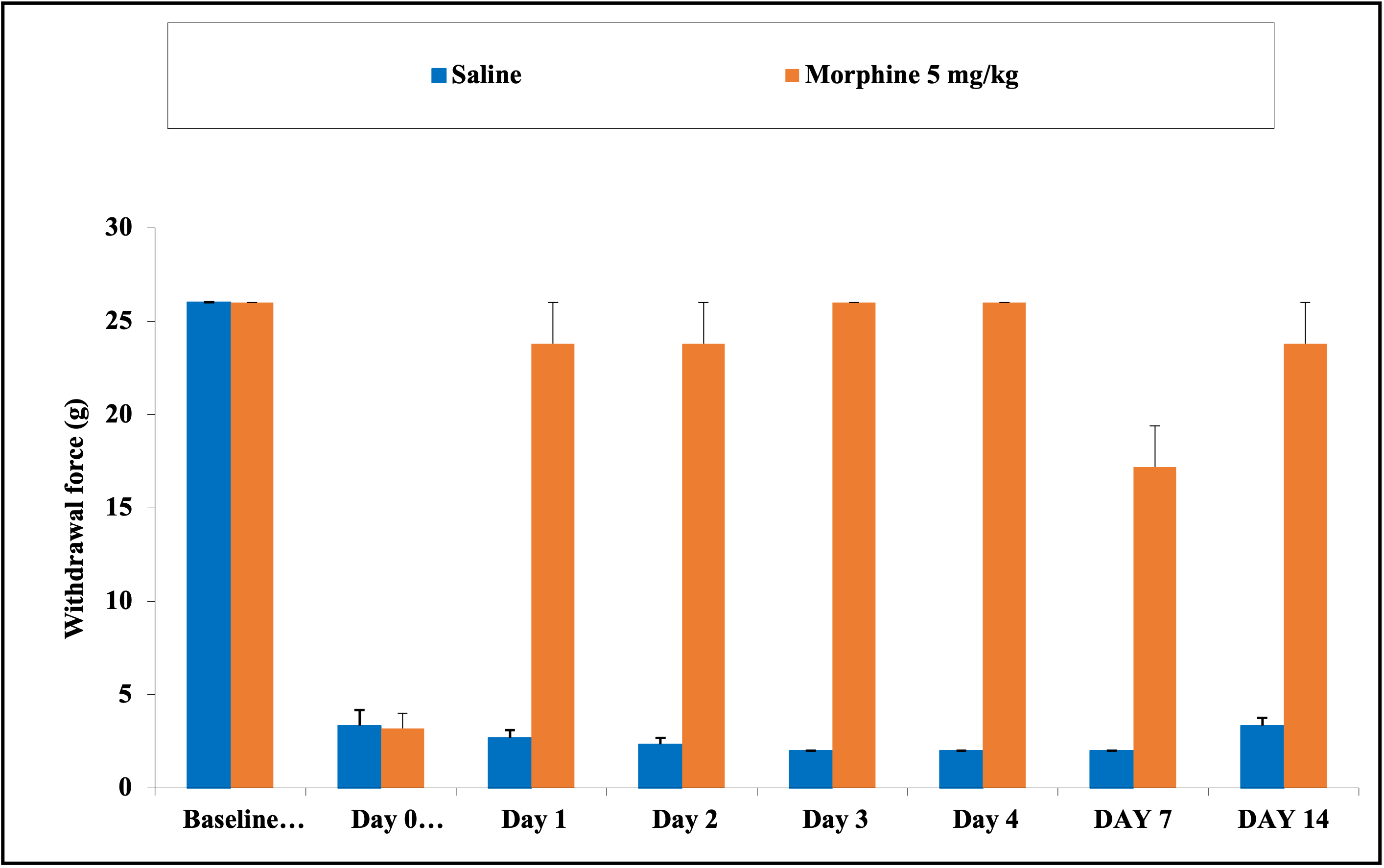 Paw Thickness
The effect of morphine on paw thickness in the CPIP model.