A powerful method for the research of cognition, learning and degenerative disease treatment
MD Biosciences offers a synaptic imaging assay for evaluating the effect of different treatments on synapse formation and identification. This assay allows the estimation of inhibitory/excitatory synapses ratio and synaptic strength, a powerful method advancing cognition, learning and degenerative disease research and treatment options.
Unique Readouts
Synaptic Count

Synaptic Strength

Identification of synapse type (excitatory/inhibitory)




GAD65
Synaptic imaging (Synaptobrevin2) with marker for inhibitory synapses (GAD65), with primary hippocampal neurons from mouse. ** in green: Synapsin lla (Shulman et al, 2016).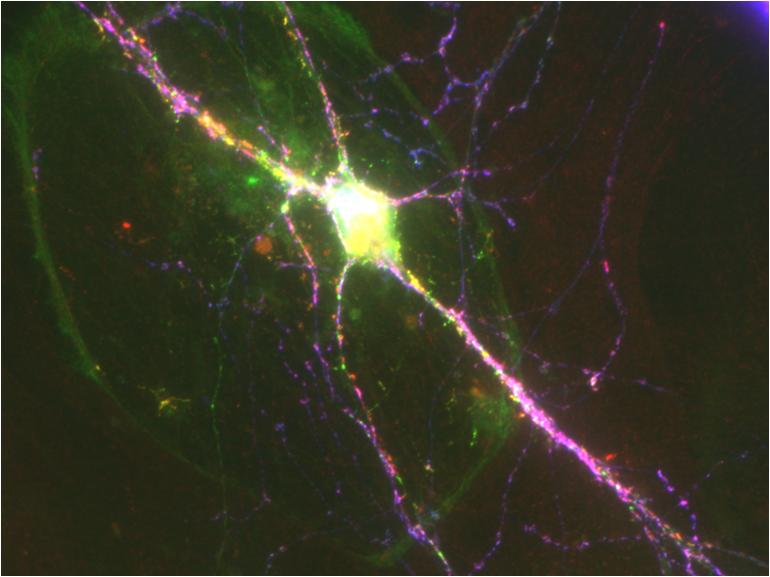 PSD95
Pre & Post synaptic imaging (Synaptobrevin2 & PSD95), primary hippocampal neurons from rat.
*EGFP-PSD95 viral-vector (courtesy of Professor Noam Ziv).