MD Biosciences is pleased to introduce RealBrain® technology through an exclusive partnership with Tessara Therapeutics.
Tessara Therapeutics has developed a unique cell-based platform, RealBrain®, which models neural micro-tissues for drug discovery. Together, MD Biosciences and Tessara Therapeutics have joined forces in introducing this technology to a broader user base.
RealBrain
® Functionality
RealBrain® provides high modeling accuracy of traditional organoids, but with far greater ease of production, reproducibility and optical clarity. These 3D models capture the complexity of the human brain by differentiating neural stem cells in an advanced chemically-defined polymer matrix that are compatible with 96 or 384-well plate formats. The RealBrain® Matrix is an ideal micro-environment for developing a mature heterogenous cell population that demonstrates neural functionality and differentiation in just 3 weeks. The cell population exhibits synaptic maturity, neurotransmitter responsiveness, and voltage gated ion channels.
Benefits include:
Biological accuracy: mature models feature a heterogeneous 3D mix of neural cell types
Fully human: models are derived from primary human and iPS-derived neural stem cells
Optical quality: models are clear with optimal cell density for high-content imaging
Scalable and reproducible: automated production generates highly consistent models
Compatible:

micro-tissues can be incorporated into all standard 96-well assays
Disease ready: Models of both normal brain and Alzheimer's disease
Short timeline

of only 3 weeks to study-ready cells.
RealBrain® Platform
A pipeline of models that address the largest unmet needs in neuroscience drug discovery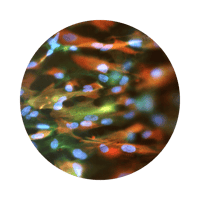 ArtiBrain™
Mature "healthy" brain utilizing heterogeneous neural populations.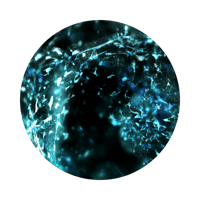 ADBrain™
Alzheimer's Disease model evaluating Amyloid β42 induced neurodegeneration.
RealBrain
® Analytics
The predictability of efficacy and safety studies increases by combining RealBrain® relevance and reproducibility with advanced analytics methods. We support an expansive range of study readouts including:
Immunocytochemistry and immunohistochemistry

Phenotypic changes

Cell-secreted biomolecules

High throughout and high sensitivity biomarker screening
Contact us for additional information on our cell-based assays.
*Models in validation.
RealBrain®, ArtiBrain™, ADBrain™, DevBrain™, TBIBrain™ are trademarks owned by Tessara.
Review the complete dataset.